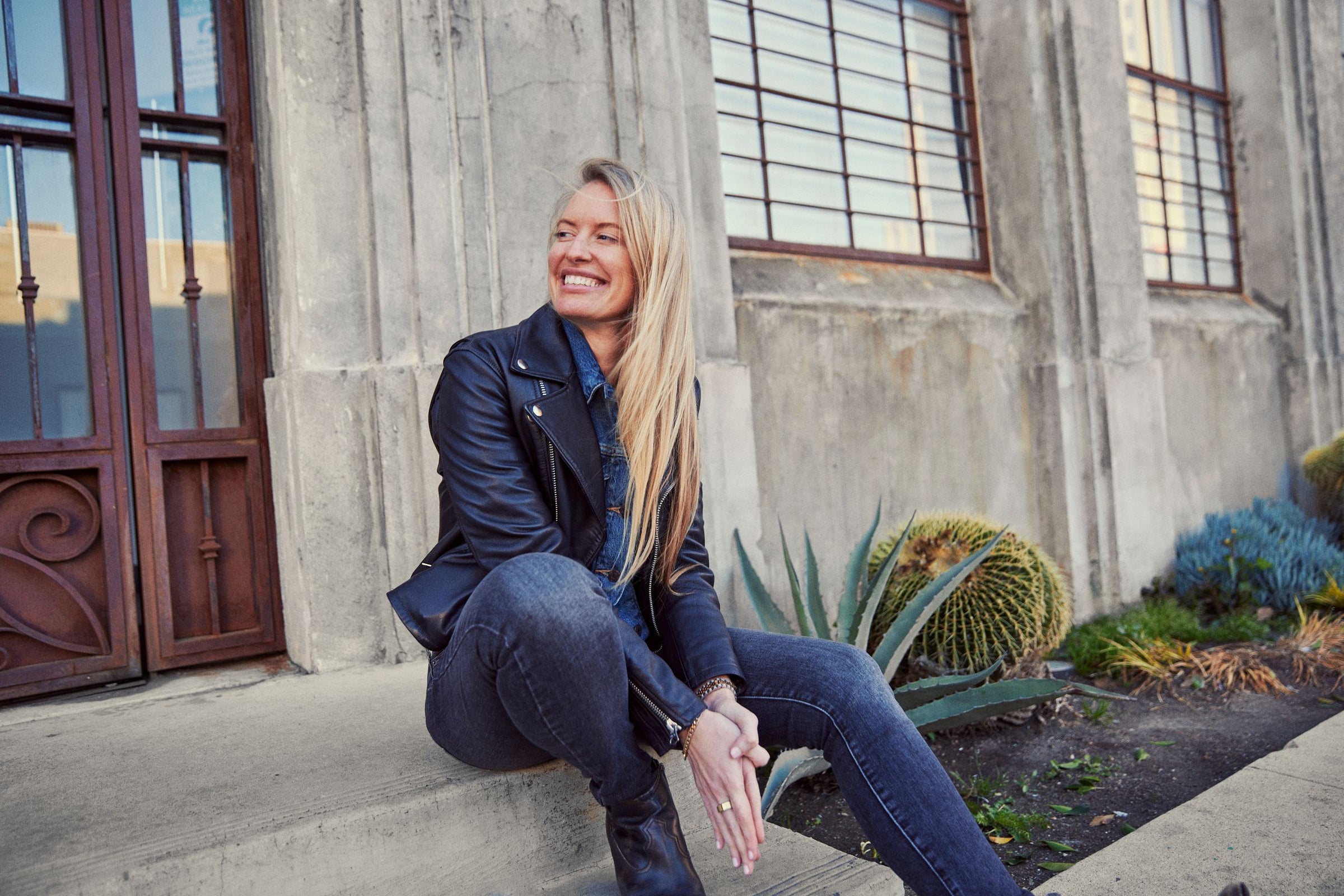 My life flashed before my eyes as I stared into the piercing eyes of a hungry lion in the open plains of the Masai Mara, just feet away, with zero protection, I thought...how did I get here? Did I live a life worth living? Did I check off everything on my bucket list? As the drooling mega-cat inched closer, I thought…how ironic that I would become the very thing I loved the most: a delicious dinner.
There was a time, of course, when not being lion food in the Serengeti was far from my radar. In fact, years earlier I had no idea that the life I was living was even a remote possibility for someone who wasn't a billionaire CEO, or wasn't an heir to some far off throne. But in that moment, as I was being hunted by a much scarier version of a Disney movie, I was grateful that I had made a mindset shift to be proud of the life I had lived - not because of money or status, but the experiences that I accumulated. Spoiler alert: we got away at the last second as real life Simba lept at us, and I lived to tell the tale.
So how'd I end up here?
I was born in Flint, Michigan. I didn't judge anyone who didn't want out, but I knew that I was going to find my personal eject button or die trying. As a kid in a small, blue-collar town full of hardworking people, grappling with its fair share of addictions, crime, and harsh economic realities, I fell in love with music and a dream of Hollywood, hoping it would be my ticket to a different future. Music was more than background noise to me. It felt like a safe space, a friend, a home where feelings were in the open, where the artists were able to discuss their personal struggles and go after their dreams. And my favorite childhood show, the Fresh Prince of Bel Air, made California seem like a pretty attractive place to live.
As a teenager, I vowed to get out and 'make it' in show business at all costs, and as early as possible. I did all the "get in the door" jobs you've heard of surrounding entertainment. I handed out a million flyers, fetched coffee at radio stations, stocked CD's in mall retail, collected tickets at venues, sold merch out of vans, licked envelopes in the mailroom, booked friends bands at sketchy clubs, picked up a thousand pounds of trash after arena concerts, harassed people to join fledgling email lists, and later spent winter months alone on the road, in the depths of the freezing cold midwest hanging band posters all over unidentifiable towns. I eventually lied my way into an internship at a regional brand of a major record label, telling them I was in school - but really I just so badly wanted to work there (for free). I never could afford to make it to college, but it was my version of an education.
In 2007, the office I was working at in Detroit was shut down, and I suddenly became unemployed after finally reaching a point where I could survive. Like MANY lost souls before me, I left all I knew back home and headed to the enticing flashing lights of Hollywood. A lot of my childhood dreams came true as I got to work with my idols up close and personal while employed at the biggest music company in the world. I attended what seems like thousands of shows and festivals around the country, met rock gods like Mick Jagger, Neil Young, U2 and The Who. I got a front row seat to the rise of pop and hip hop artists like Kanye West, Rihanna, Jack Johnson, Justin Bieber, Taylor Swift, Drake, and The Weeknd.
Then everything changed.
One day at work, I came across a viral YouTube video that would unintentionally lead me to where I am today. It was of a 29 year old woman named Sloane hearing her own voice for the first time. I sent it to my friend Joe, who had done philanthropic work and was running a social enterprise fashion company. We couldn't imagine having never heard before - and wanted to recreate the joy in that video again and again. So, I cashed out my 401k from Universal Music Group - a whopping 5 thousand dollars (it turns out working with superstars doesn't mean you have the bank account of one) and put in my 2 weeks notice to start my next chapter.
We high-fived and jumped on a plane to China, without a business plan or any idea on how the electronics industry worked, to source products for our idea - the world's first social good consumer electronics company, LSTN. We filled my apartment's kitchen with inventory, made our own packaging from the local Michael's craft store, cobbled together a website, and prayed. Hard. Through a lot of blood, sweat, and tears, LSTN has sold millions of headphones, speakers and earbuds throughout the world. I've been lucky enough to be interviewed by the likes of Today Show, Good Morning America, Bloomberg, Rolling Stone, TechCrunch, Buzzfeed, Hypebeast, and more. We've created global social good programs with companies like Google, Delta Air Lines, Spotify, Wyndham, Virgin, and Amazon.
The best part?
Every time someone buys our products, they help give the gift of hearing. We've donated over a million dollars, traveled to 40 countries and helped more than 50,000 people (and counting) receive hearing aids through our incredible charity partner, Starkey Hearing Foundation. When someone hears for the first time, it's the closest thing to a miracle I've ever seen - and I'm grateful to have the opportunity to have seen it first hand again and again, all around the world.
We started speaking about our experiences and since have shared stages with U.S. Presidents, Sir Richard Branson, and were once the "act" between Ben Affleck and Aerosmith. One year, I even made it on both the Forbes and Inc 30 under 30 lists. People I knew from all facets of my life reached out and said "wow you must be killing it!"…and, the ever popular refrain of "can I borrow some money??" but, the reality was that my bank account was empty more times than not - because we were paying ourselves enough to survive, but traveling the world giving the rest away. So I told them no, but that I didn't actually care - because if it all failed and went away tomorrow, I'd still have all of these experiences that made my life richer than I could have ever imagined. Now as a keynote speaker, co-author of the Experiential Billionaire book and Treasure Maps card game, self proclaimed experiential guinea pig, and facilitator of one of the largest surveys on life experiences ever done, I'm passionate about helping and inspiring others to live intentional, regret free lives by going after audacious goals.