Author | Entrepreneur | Keynote
I create tools to help teams and leaders connect in the workplace through rich experiences and shared goals.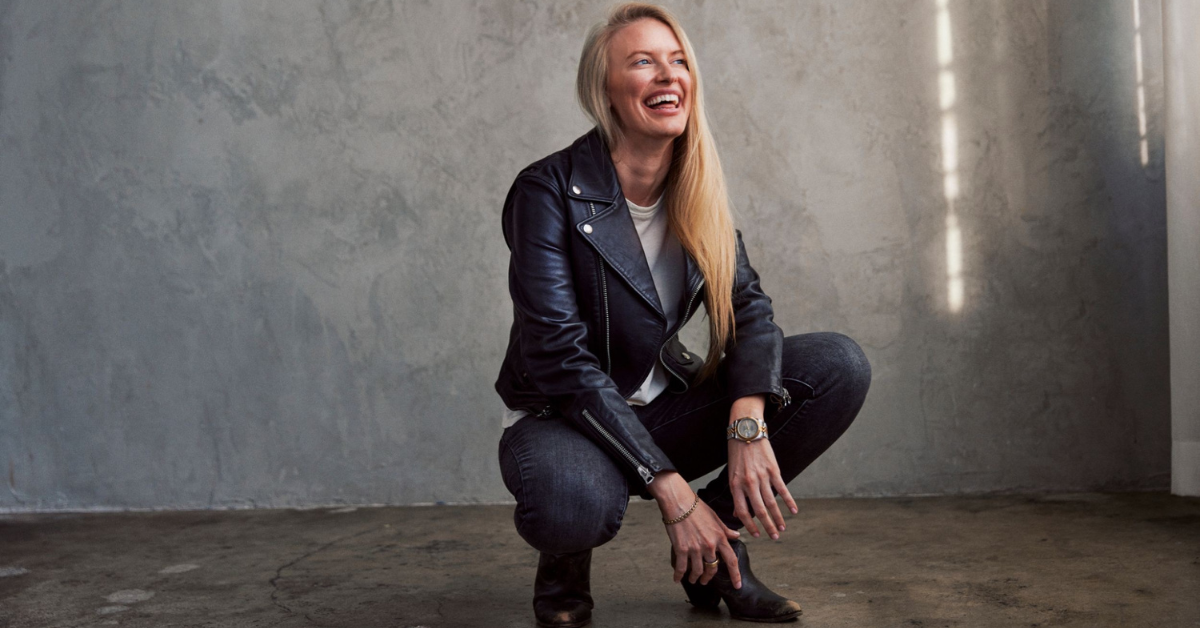 KEYNOTE
Make 'Someday' Today
Backed by science and told through my own life story, I give leaders and their teams the actionable tools they need to navigate the path to a life rich in experiences, while improving mental health and wellness, relationships, employee retention, burnout, belonging and connection in and out of the workplace.
Check Keynote Availability
About Bridget
Bridget is a leading expert on the art, science, and path to becoming rich in life experiences. Growing up in Flint, MI, she used her love of music as inspiration and hustled her way into the largest record label in the world as a teenager - helping to launch some of today's biggest careers in music. Inspired by a viral video of a deaf woman hearing for the first time, she then founded the first social good electronics company, LSTN Sound Co., sold millions of products, partnered with the likes of Google, Delta Air Lines, and Amazon, was interviewed by Today Show, GMA, NYT, and traveled the world giving over 50,000 people the gift of hearing. Now as a keynote speaker, co-author of the Experiential Billionaire book and Treasure Maps card game, self proclaimed experiential guinea pig, and facilitator of one of the largest surveys on life experiences ever done, she is passionate about helping others improve their mental health and inspiring them to live intentional, regret free lives by going after fulfilling goals.
I love the impact that Bridget and Joe are making throughout the world.
Bridget demonstrates that you can solve a problem and have a positive impact. An inspiring entrepreneur that shows business can really be an adventure.
I appreciate the good work that Bridget and Joe are doing. They're great!
Bridget and Joe's vulnerable stories beautifully illustrate what an experience rich life can look like and how it's something we can all achieve. They should teach this in school.
I think what Bridget and Joe are doing is SO cool. They make dope headphones and speakers and with every purchase, they provide hearing aids to people in need.
If anyone knows how to make the most of life's journey, it's Joe and Bridget.
Joe and Bridget are full of heart. Experiential Billionaire is full of stories that will make you laugh, cry, and most importantly take action.
The keynote and book are the perfect combination of entertainment, vulnerability, and actionable takeaways. Gave me urgency and reshaped the way I think about time.
The bottom line of business is really people, serving people. Bridget has this. She understands we can be part of a better world.
There's no one that believes more in what Bridget and Joe are doing than I do.
Driving Results and Inspiration for Global Brands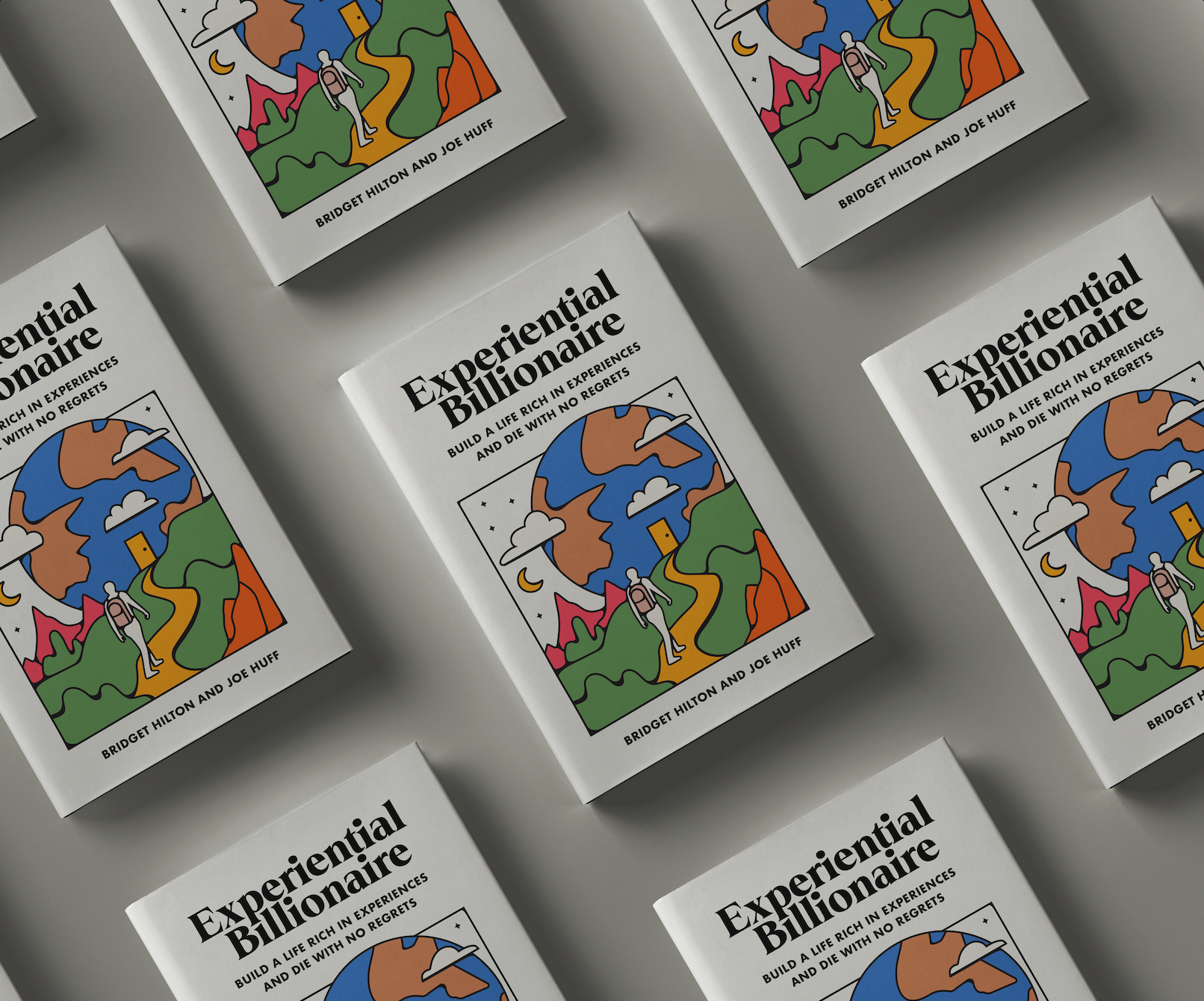 NEW BOOK
Experiential Billionaire
This isn't a bumper sticker that says "Follow Your Dreams". Experiential Billionaire provides the urgency and tools you need for investing in experiential wealth now, not 'someday'.
Order
Featured in 500+ Media Outlets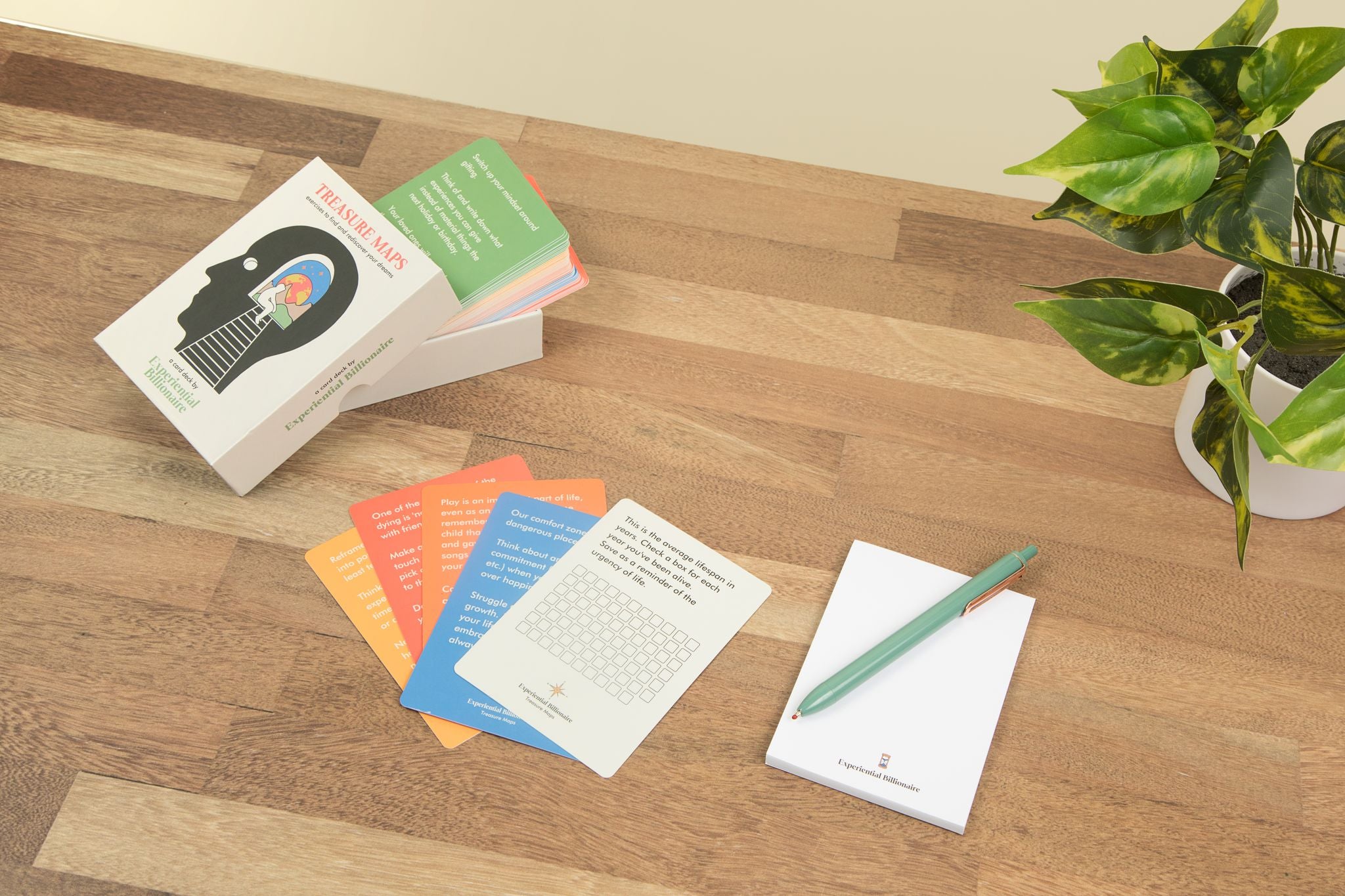 New CARD DECK
Treasure Maps
A deck of 52 thought experiments and exercises to identify, rediscover, and execute on your personal dreams and goals while improving mental health. Designed to do individually, with a partner, or a group.
Available Now
Guest Lecturer at Top Universities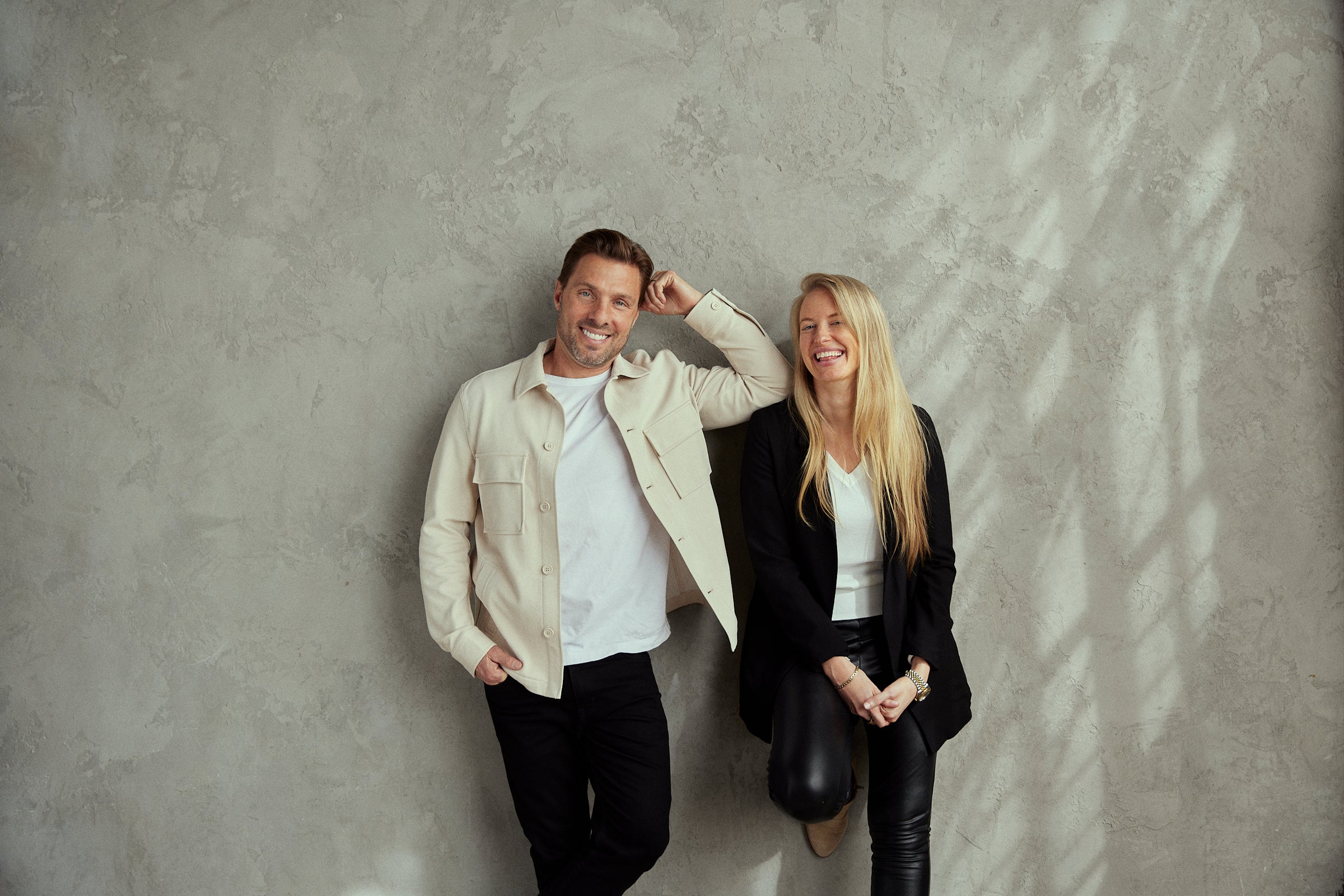 Workshops
Investing in experiences has a bottom line impact on creativity, productivity, relationships, mental health, career growth, collaboration, and the overall feeling of belonging and connection in the workplace as a whole. Bridget Hilton and Joe Huff's transformational Treasure Maps workshop takes teams through a powerful and entertaining 60 minutes with long lasting effects.
Let's Work Together
Joe and Bridget inspired my team to follow through on their personal and professional goals together, and as a result my team has never felt closer.
Inspiring and downright awesome. Sincere thanks for your commitment and enthusiasm.
I love the way you haven't allowed your dreams to become fleeting thoughts, and I appreciate the honesty with which you shared because you made it possible for all of us to relate to your journey. I'm thankful that you brought that message to us.
Bridget and her story is such an inspiration to me, our students, and the Los Angeles business community - she is helping us shape our future here at UCLA.
"Someday" only becomes a reality when we take action. Bridget and Joe equip you with practical tools, grounded in solid research and filled with captivating real-life stories. Chock-full of actionable insights to help you turn your dreams into reality.
Bridget's story motivated our students to think about what they want their own life stories to be - and how to take the steps to achieve those goals.
Bridget and Joe's heartfelt and inspiring stories and exercises connected my team at a level I hadn't seen previously. Time with them is a gift!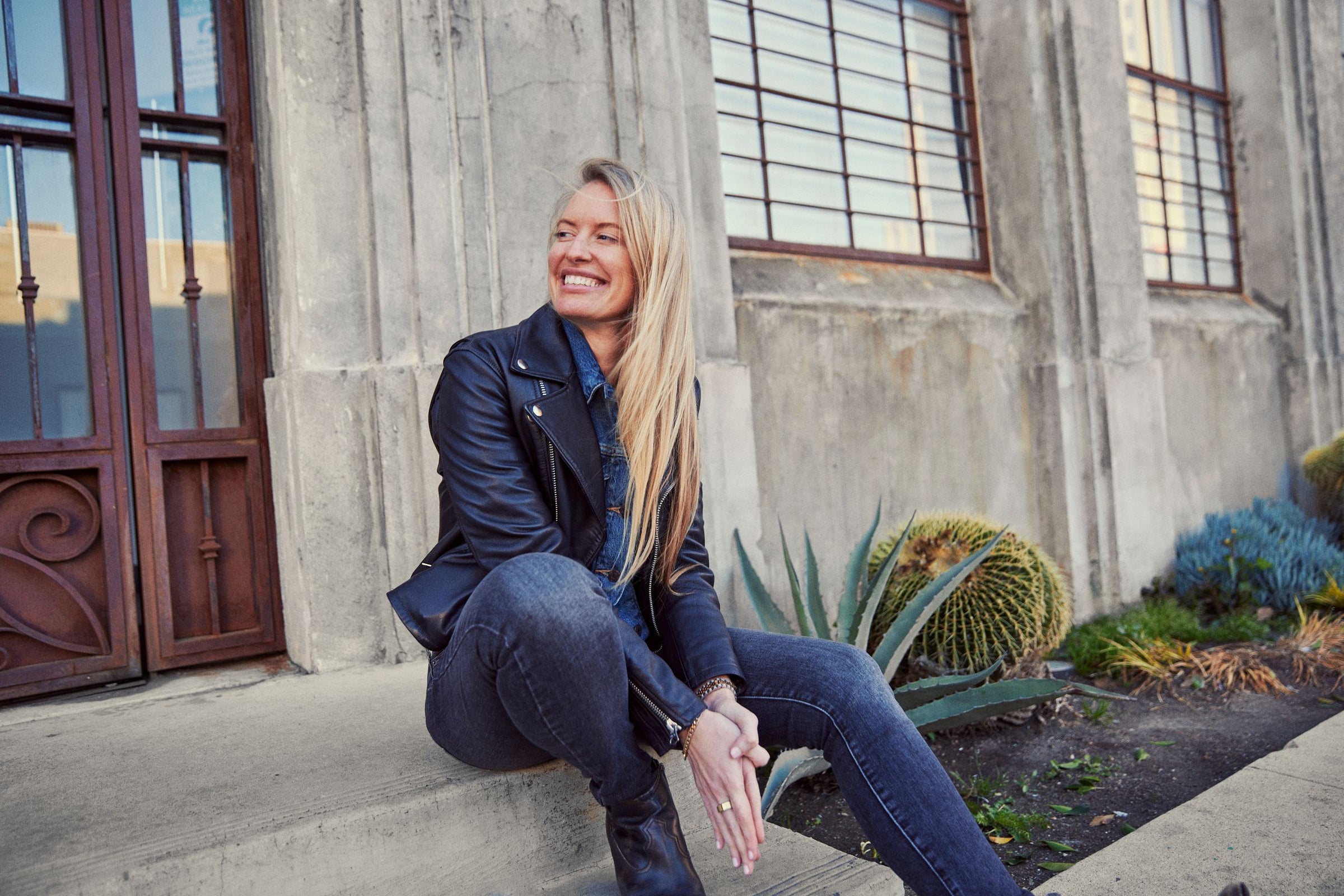 blog
On a Living Spree
The latest insights, news, press, keynotes, workshops, products and adventures
Read